Joschka Selinger (Germany) March - April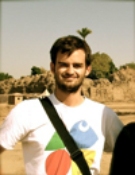 Before I started my internship at CIDT, I had been living in Egypt for six months, only studying Arabic. As I was looking to find an opportunity to gather work experience in a field related to my studies and also to improve my Arabic and English language skills a research assistant from my university in Germany recommended CIDT to me.  I had the opportunity to start a research project on the construction of mosques in Egypt, working together with two Egyptian interns. It has been most interesting, embarking together on a subject and by discussing and exchanging views learning more about the other's culture, religion, etc. I also profited from the contacts that CIDT has as we had the opportunity to conduct several interviews with high officials and interesting personalities. Everybody in the office was kind and eager to help so that I really enjoyed my time there.
Sara Memmi (Belgium) January - May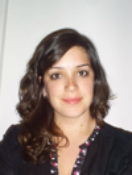 I was raised in two cultures and therefore have always highly valuated creating a better understanding between two cultures, two religions. As I am also very passionate with the Arabic language and Islamic culture, I saw a great opportunity to combine these things in an internship at CIDT in Cairo, where I had already spend one year of studying. 
In order to make the AWR website more usable with efficient search options for the database of articles, a big project was carried out to sort out the transliteration of all names in the database of articles. To this project I have contributed most of my time. This gave me the chance to come across many interesting articles which has definitely enforced my interest in Egyptian media and in the current social, religious and political issues in Egypt. 
I was also happy to carry out some translations of articles to be published on the website from Arabic to English. Interesting here was to see what kind of problems translators often face when dealing with certain subjects.
In total I spend four months at the CIDT office and thanks to the nice staff and other interns it has been a very pleasant and interesting experience.
Jacquelaine Wong (United States of America) April - June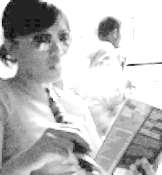 Before coming to Egypt, I interned at a Palestinian NGO in East Jersualem. I like to stay in different countries for a period of time and to live as a citizen of that country. Additionally, I like to conduct research related to my postgraduate studies, in order to improve my skills in research, analysis, and writing. Living in Egypt offered me different insights into life as an Egyptian. In addition, interning at CIDT provided me with a great opportunity to conduct research into Indonesians in Egypt. Specifically, my research compared Indonesian students' experiences at al-Azhar University and their life in Egypt with famous Indonesian movie Ayat Atay Cinta [Verses of Love]. During my research, I developed a great interest in Southeast Asian Islam. Futhermore, I was able to attend conferences that interested me during my internship. As a former intern said, "CIDT has shown me a part of Egypt to which I would have never had access" (Alexander Wamboldt). The CIDT experience added to my extraordinary experiences in Egypt.
Viven Molinengo (France) September 2009 - June 2010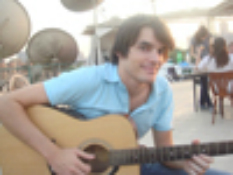 As an intern at the Center for Intercultural Dialogue and Translation, I have carried our very different tasks which gave me the opportunity to develop my skills in various fields. In this way, while my work as an assistant intern coordinator was mainly based on organizational skills, designing the newsletter allowed me to benefit from the opportunity to use my sense of creativity to make it more appealing for the reader and broaden consequently our audience. Finally, my research work on the meaning of the concept of citizenship in Egypt was at the basis of the internship at the end of which I provided CIDT with a paper presenting the result of this research fed by the experiences I faced during the ten months I spent in Egypt.
Navah Rosenbaum (United States of America) BA Politics and Economics, Brandies University, June - July 2010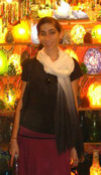 I interned at CIDT from June through July 2010. My time at CIDT has been spent working on the name database and performing my own research. I was able to write a report on the topic of my choice, which was an analysis of personal status law in Egypt. I particularly enjoyed being able to conduct interviews with experts on the subject while here. I have met really great people from Egypt and all over the world while working here and have really enjoyed this aspect of the office. The experience of living and working in Cairo has been highly rewarding, and I will always value the knowledge I have gained and people I have met while interning. 
Heba Motaweh (Egypt) December 2009 - July 2010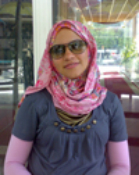 I have been working for CIDT since December 2009. My work has primarily focused on the standardization of AWR's database, thereby improving its credibility and accessibility. Specifically, I used my knowledge of English and Arabic to help improve the transliteration of  countries, organizations, and personal names found in our database. As an intern at CIDT, I also attended several interviews with notable Egyptian figures, such as Sherif Ismat Abd al-Majed. I have been very fortunate to work in such a place and to meet people with different cultures and religions. Through my internship, I have seen the importance of intercultural dialogue and also enhanced my researching and language skills.
William Barnet (United States of America) BA Middle Eastern Studies and Sociology, Brown University, July - August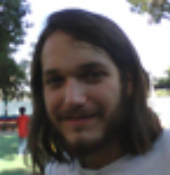 I'm currently an undergraduate student at Brown University majoring in Middle Eastern Studies and Sociology. I worked at the Center for Intercultural Dialogue and Translation for a little over a month in the summer of 2010. I not only assisted with office tasks, but also pursued my own research with some help from staff members at CIDT . My research topic was social services, and particularly orphanages, in Egypt. Overall, the CIDT was full of interesting and helpful people to talk to, and I learned much about working both together and autonomously simultaneously.
Park Hyeonuk, (South Korea) School of Choueifat, Cairo, June - August 2010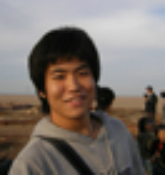 It was my friend, Hyung Il, who first introduced me to the idea of an internship at CIDT. Since I plan to study Middle Eastern Studies in college, I thought there would not be a better experience than working in CIDT as an intern. While working here, I learned so much about Middle East. The experience and memory that I got this summer while working in CIDT will be unforgettable, and it became a chance to further consider my academic future and to motivate my dream of improving the image of the Middle East to the outside world. Thanks for all the great people who helped and worked with me.
Michael Sadler (United States of America) BA Philosophy, Harvard, June-August 2010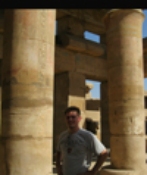 Hi all! I'm Michael Sadler, native of Cleveland, OH, USA and undergraduate Philosophy concentrator at Harvard College in Cambridge, MA.
When I'm not in philosophy classes you'll find me wrestling for Harvard's varsity team or dabbling around in Arabic and other exotic languages.  This summer I interned at CIDT for two months primarily as an editor, editing translations from Arabic into English so that they read as if native English speakers had written them and carried out some translation work myself for publication.  I also began research into the relationship between Arabic and Western philosophy through the results of this research are forthcoming.  My favorite part about working with CIDT were the people I interacted with every day in the office who were open minded and brought a wealth of cultural background and experiences from all over the world to the table in furthering dialogue and mutual understanding.
Miguel Corredor (Colombia) MA International Commerce, Marketing and Communication, Université François Rabelais de Tours, April-September 2010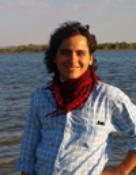 Before coming to Egypt I knew that I wanted to put all my personal and professional skills and efforts at the service of a great cause such as intercultural understanding and dialogue. Nevertheless, my Master's degree in International Commerce, Marketing and Communication at the Université François Rabelais de Tours, in France, seemed to be far from the nonprofit sector. In fact, most of my studies had been focused on marketing and communication strategies focused on the needs of the private sector, rather than humanitarian causes and conflict resolution. In that context, being part of CIDT as marketing and communication assistance was the perfect opportunity to get both: experience in my field and emphasis in my passion. Working for CIDT in Cairo has really allowed me to live a fascinating and valuable work experience, as well as to have the chance of working in a multicultural environment while living in a vibrant city and a fantastic country.
Vanessa Panaligan (United States of America) MA Communication, Culture and Technology, Georgetown University, July-August 2010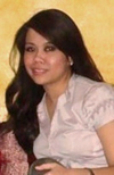 I am currently pursuing a Master's degree in Communication, Culture and Technology in addition to a Certificate in Arab Studies at Georgetown University. With my education and work experience, I hope to develop a career in promoting cultural diplomacy between the West and the Islamic world.
During my two month stay with CIDT, I structured my own research projects on the subjects of Islamic tele-preaching and its effects on religiosity in Egypt as well as intercultural cooperation as a proponent in the country's economic development. Working in Egypt granted me the opportunities to conduct several interviews with the country's top religious leaders and scholars and to hone my skills in the Arabic language.
Also, by living with the constant interaction and observation of cultural and religious expression, I was able to visualize and experience what I had been reading about in books and articles. I am grateful that I was able to position myself as an observer, a temporary insider tapping into the pulse of Egyptian society, just trying to begin to comprehend complex issues in religion, culture, economics, and much more.
Sayida Fouad (Egypt: November 2009 - September 2010)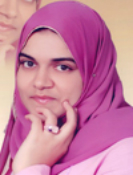 Working as an intern at the Center for Intercultural Dialogue and Translation has provided my studies with an invaluable international scope. Being integrated in a research team, I had the opportunity to delve into topics such as the legal and sociological aspects of mosque building in Egypt. I also conducted interviews in both English and Arabic with researchers and officials and prepared biographies of high-profile personalities. Furthermore, the daily cooperation with my work colleagues coming from various horizons provided me a particular insight on these topics by allowing me to develop a critical mind fed by the confrontation of these various positions built on different cultural backgrounds.
Esben Justensen (Denmark) MA Middle Eastern Studies, Southern University of Denmark, Aug-Oct 2010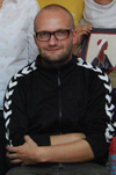 My three-month internship at CIDT, however briefly, presented new and interesting challenges and insights into Egyptian society. I have assisted in developing the AWR Rapid Response concept, which is an attempt to bring further context to extraordinary incidents covered by Egyptian media. I have also written a couple of papers on behalf of AWR that deal with the differing variations of Islamism in Egypt.
Helene Burgrová, (Czech Republic) MA International Relations, Westbohemian University, September – November 2010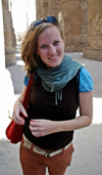 I came to Egypt after finishing my Master's Degree in International Relations at the Westbohemian University, CZ. Being an intern at CIDT for almost three months meant for me an invaluable working experience in a non-profit organization. My tasks at CIDT were mostly related to my position of marketing coordinator. My primary goal was to increase the awareness of CIDT's work.  To that end, I maintained the social media, produced regular newsletters, and communicated with AWR subscribers. At the same time I was given the opportunity to write articles and to work on my PhD project. The internship at CIDT helped me to better understand the various facets of inter-religious relations in Egypt that I had not yet been aware of. I also had the opportunity to work together with interesting people from all over the world who were not only co-workers, but also became my friends.