Judit Kuschnitzki (Germany), BA University of Maastricht, MPhil University of Oxford, January - March 2011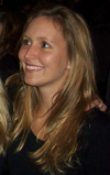 Aiming to learn more about Egyptian politics and society I began my internship with the Center for Arab-West Understanding (CAWU) in January 2011. I immediately felt comfortable at my workplace. After having been warmly welcomed by the whole CAWU team, the organization's internship coordinator introduced me to the work of CAWU and suggested some tasks I might want to engage in. In the following five months I was mainly summarizing English articles of Egyptian newspapers relating to the thematic focus of CAWU. I thereby contributed to the most important aspect and actual foundation of Arab West Report – It's archive!
Since I worked with CAWU during times of great political change as well as religious and societal conflict, my work as an intern turned out to be particularly interesting. Every day I browsed through newspapers, selecting and summarizing relevant articles.
Furthermore, I accompanied Dr. Hulsman during several interviews with interesting figures such as Sufi sheikhs or former Muslim Brotherhood members. Subsequently, I was taught how to transcribe interview recordings which were later on published on AWR's website. Although I had the possibility to actually compose articles myself and post them online, I unfortunately never found sufficient time to do so. 
My overall experiences with CAWU were positive! I got to know CAWU's friendly and funny staff, I learnt a lot about current developments in Egypt, gained interesting insights into Egyptian opinions and certainly met my original goal to learn more about Egyptian politics and society!
Toon Bijnens (Belgium) MA European Union Studies/Modern History, March – June 2011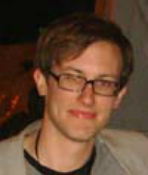 I arrived in Egypt at the end of January, when the 25 January revolt had only just begun, to do a beginners' course in Arabic for a month. From March onwards I did an internship for the Center for Arab-West Understanding, for a period of three months, mostly to gain some valuable experience working for an NGO (having completed my studies). My job was mainly to review and summarize articles of Egyptian newspapers for the database, as well as doing research. For instance, I worked on a report concerning a Church burning in Atfih (which happened in March 2011). During the internship I further developed my skills and my knowledge about Egypt, the Middle-East and inter-religious relations. My colleagues at Arab-West Report were very kind and nice people to work with, we had a lot of interesting discussions. It was great to be part of a cultural exchange such as the one I had in Egypt and at Arab-West Report, and of course the times were exciting and exceptional. Overall, it has been an amazing experience.
Sara Mandil (Canada) BA (Honors) Political Science (International Relations), February- April 2011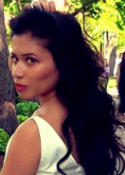 I travelled to Egypt with the exciting feeling that I will be starting an internship with CAWU. I landed in Cairo on January 25th, the beginning of the revolution. I was disappointed that I will have to wait until the country is more settled to start my internship. However, when I did start, it was an experience I have never imagined. 
I came to CAWU with least amount of expectations, convincing myself that this is just an experience thing. However, between the works I was doing, and the people I was meeting, it has become one of the best experiences I have ever had. I was responsible for translating certain columns from the Egyptian press from Arabic to English. I found the work to be so pleasant and at the same time, educational. In the course of this internship, I have learned so much about the Egyptian political system and inter-religious relationship and conflicts the country continues to deal with.
Aside from the great working experience, the people I have met were truly like I never have. They made me feel beyond welcome. I've learned a lot from them, not just educational but also that just because you are different, does not mean you will be treated differently. I certainly made friends for life, and until this day I reminisce of my days there, and hope to come back again one day.
Yeiun Yun (South Korea) July 2011

I was introduced to the internship at CAWU through my sister Yeiji Yun, who also worked as an intern here. 
Although I lived in Egypt for five years, I never got an opportunity to work as an intern until now; therefore, I am really glad that I had this opportunity before I leave Egypt.
When I first interviewed with one of the staff in this center, I told her that I want to work on fundraising (getting funds for new computer equipments, and donations for an education project). I have never done this thing before, but I tried my best to bring a good result. Overall, it was a good experience, because now I have more idea on how to work on fundraising.
I also did little tasks such as helping in making some changes to the name list in the database to easy search in the Arab West Report website. I have to say it was an exhausting work, but a worthwhile experience as well. 
I really had a lot of fun learning and experiencing new things. Moreover, working as an intern was a unique and precious chance that would help me in my future.
Last of all, thanks a lot to all the staffs in CAWU, I hope you a good luck to each one of you!
Shukran!
Yeiji  Yun (South Korea) July 2011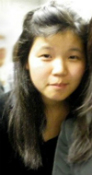 I'm a high school student who lived in Egypt for five years. Because of what I have observed and experienced for several years in Egypt, I got interested in knowing Arab culture and how it is often misunderstood by those who are not Arab. On top of that, before I was introduced to CAWU, I was looking for some opportunities to make my last summer in Egypt memorable and valuable. Fortunately, one of my friends who worked here last year introduced me to this place, so I spent a month working as an intern at CAWU. What I mainly did was filtering the vocabulary lists and uploading news articles. I did a bit of fund-raising, too. Although I have been here for a short period of time, I really enjoyed my internship experience at CAWU, and I wish I could spend more time working here to improve understanding between Arab and Western culture. :)
SoHyun  Kim (South Korea) July 2011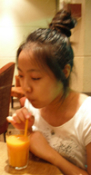 It has been nine years since I came to Egypt, but I have not done anything productive each summer break. So this year, while I was looking for an internship, I was introduced to work for the CAWU. I was interested in the work, so I decided to help with AWR, an electronic magazine, during my vacation. My prime goal was to deal with news reports and to edit mistakes, but as I worked more, I began to learn more about the relationship between Arab nations and the Western countries; it changed the common stereotypical thought. 
While working at CAWU, I filtered the vocabularies lists, which took me and my work mates a lot of time, and summarized the news journals with my name as the reviewer. I will have to say the second job required more thoughts and effort because it was me who had to write an actual report/ summary. It was very meaningful to me and I would like to continue working if time permits, because I am sure that there are more interesting jobs to do in this organization.
Yerin  Jeong (South Korea) July - August 2011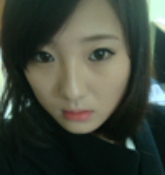 I was introduced to this internship by my friend, who also worked as an intern last summer. I lived in Egypt for 7 years but I never had any chance to work as an intern till now so I was really glad when my friend introduced me to try this work. One of the staff in this center explained all the parts of the work they have and I told her that I am interested in fundraising and name list filtering. At the first, I was really confused and wanted to work on other things but one of the staff and my friends helped me so I got to know everything and improved my skills day by day. I also worked on uploading articles on the website and those articles were interesting and meaningful to me. I learned how to understand the article clearly and to find out the topic. I spent my summer vacation meaningful and was a worth work. I had a lot of helpful, meaningful and interesting experience which would help me in my future as a person in this country. I would like to recommend this precious chance to my friends. Thanks a lot to all the staffs and will miss everyone and hope to have a chance again.
Gi Jun Kong (South Korea), July - August 2011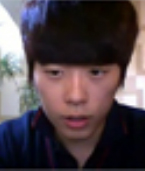 I was introduced to the internship at CAWU through my friend, who also worked as an intern here. Actually we only planned to go there until the end of July, but we worked more because the work was interesting and helpful. I would like to recommend to all my friends who do not know about this internship. I'm very proud of myself that I experienced this precious chance and achieved. If I get a chance again, I would like to join next year.
Thank you all the staffs and hope to see you again!.
Chris Marshall (United States of America) BA Political Science (Middle East Studies), University of California, Santa Barbara, June - August 2011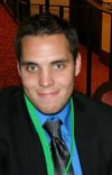 I spent my internship with CAWU working on a research project focused on Christian migration patterns in Egypt. My individual research was centered in the diocese of Shubra al-Khayma, from which I learned a great deal about the current migration trends of Christians as well as Christian life in Shubra al-Khayma and the effects of the revolution on the Church. The research provided me valuable insight into the current state of religous issues and expanded my knowledge of the relationship between Christianity and Islam in Egypt. When not in Shubra al-Khayma I spent time in the office assisting in translation.
Elizabeth Edwards (UK) BA (Honors) Spanish & Arabic with Kurdish Studies, University of Exeter, August, 2011.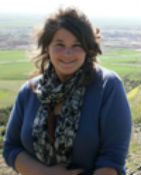 I worked as an intern for CAWU in the summer of 2011, mainly focusing on Coptic migration and statistics for Churches in Upper Egypt. I spent a week staying with a priest and his family to do field research in the diocese of Maghaghah (Minya governorate) which involved interviewing local priests and Christians. Not only was it a golden opportunity to experience life in Upper Egypt and practice my Arabic in a formal research setting, but I also gained valuable skills in research diplomacy on sensitive topics, statistics and report writing. Similarly, the office in Cairo where I spent a lot of my time writing up my report after I returned from Maghaghah is an absolute gem - it is full of lovely Egyptians and interns who are eager to help and lots of fun. I am very grateful to CAWU for giving me this opportunity and the unforgettable experiences and people that I've met during my internship, not to mention the benefits of putting this on my CV.
Zoë Kurle (UK) BA (Honors) Arabic and Middle Eastern Studies with Persian, University of Exeter, August - September 2011.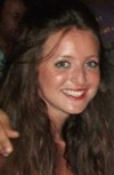 I feel incredibly fortunate to have been given the opportunity to work as an Intern at the Arab West Report. Not only has the internship programme allowed me to be part of a well-regarded Non-Governmental Organisation, it has also been a highly beneficial academic experience for me on a personal level. As a Student of Arabic, the time spent translating from Egyptian newspapers, reviewing reports and producing news summaries in English, has done wonders for my Arabic Language skills. 
Working at the Arab West Report has also increased my awareness of relations between the Arab world and the West, legal issues, as well as political and social context within the Arab world, to a great degree. I found it particularly fascinating closely following the development of Muslim-Christian relations within Egypt through the eye of the media, especially at a time when the country is undergoing a great deal of turbulence, with the future of the state still hanging in the balance.
On top of all the valuable experience I have gained during my stay with CAWU, which I can't wait to add to my CV, it was an absolute pleasure and joy to work alongside such a talented and lovely team of staff who I am sure I will keep in close contact with. I would strongly recommend this internship to anyone.
Ellie Swingewood (UK) BA (Honors) Arabic and Middle East Studies, University of Exeter, July – September, 2011.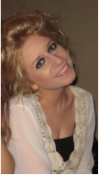 I spent three months at CAWU working as a reporter and translator for the Arab West Report (AWR). Working on a daily digest meant I got the chance to read about the changing relationships between different sections of Egyptian society, and my experience there also gave me an interesting insight into how the Egyptian press works and how sensitive news is reported in such a volatile political climate. It was certainly a fascinating time to be in the Middle East, and my time at CAWU has hugely improved my understanding of relations within Egypt itself, and its role in the Arab world in this critical transitional phase. It was a fantastic experience, and I really value the time I spent here.
Jenna Ferrecchia (United States of America) MA International Affairs, American University. September - December 2011.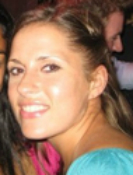 I came to the Center for Arab-West Understanding as an intern in September of 2011 for 3 months to study Coptic migration statistics as part of my Master of Arts degree. While there I developed nice relationships with the other staff who welcomed me every day and treated me as if I'd been there for years.  We even had fun just ordering food!
It has been an exciting time to be in Egypt with the recent incidents taking place in Downtown and Upper Egypt.   In working on papers and helping with some editing, I was able to learn a great deal about the current events in Egypt, the current laws in place, and how statistics are generated here.  Two of the papers I completed are based on Coptic population figures in English media and on the difficulties that Egyptian NGOs face.  I found the experience very enriching and I was able to discover subjects that I never knew I would be interested in.  
Sanne Lundberg (Sweden) BA Social Anthropology, Lund University, Winter 2011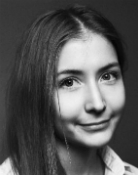 I performed a minor field study among the Coptic population. I spent most of my time in Upper-Egypt. The main purpose of my study was to understand how many Copts experience the ongoing tension with the Muslim population. My thesis was about a religious form of resistance among the Copts against what many of them perceive to be an oppressive social system.   
CAWU was of great assistance to me in writing my bachelor thesis. CAWU assisted me in two ways. First, I interviewed Jason Casper of Arab West Report (AWR), and Sameh Fawzy, a friend of AWR. Both of them are very knowledgeable about the situation and their view of the tension contributed with much nuance to my writing. Secondly, Drs. Hulsman edited my paper and contributed with a lot of constructive critique on my thesis. My work was later published as an AWR paper.
The whole experience taught me a lot about the scientific working process. I learned a lot about the "do and don'ts" of conducting a field study. I also gained a lot of insight in how to write good social scientific publications in the future. I am very thankful to Drs. Hulsman, Dr. Sampson and Mr. Wintter for their very important input on my work. I am also very thankful to my contacts in the field that enabled my study.