Jonathan Vink (the Netherlands) BA in Journalism, Christelijke Hogeschool Ede, 1 September – 30 November, 2014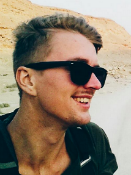 The three months I spent at CAWU here in Cairo have been a blast. As a journalism student I got many opportunities to write and to develop myself in other aspects. For me it was a perfect blend of writing good stories with legit feedback and developing my graphic design skills making poster and flyers. Apart from the work at CAWU Egypt is a wonderful country to live for a while. It's easy to meet new people and to just do what seems interesting to you. I joined a football team, served food packages in garbage city, explored the west side of Nile on rented bikes, went to slum areas with Egyptian friends, and, of course, I smoked an occasional shisha in an Egyptian café. It's has been amazing. See some of my photos
here
.
Aaron Kunze (Germany) MA Comparative Politics and Society in the Middle East, Eberhard Karls Universitat and American University in Cairo, 21 September – 21 December, 2014
Fabian Weinert (Germany) University of Leipzig, February – April 2014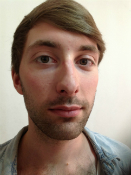 During my two month administration internship I learned a lot of things. Things about Egypt, about working in an NGO and myself. As this was my first internship at all I was a little bit nervous in the beginning but the nice and welcoming atmosphere at CAWU and the way I was treated made all my concerns melt away. CAWU not just offered me the opportunity to get a gaze into the everyday work of an NGO and gave me the opportunity to experience the live in a Middle Eastern metropolis. Besides my daily job of transcribing articles, writing texts and providing data I got through CAWU a lot of opportunities to meet with a lot of very interesting people from different branches and different political and religious backgrounds I would have otherwise never met.
It was also inspiring to see how CAWU, despite its limited resources and struggles with the Egyptian bureaucracy, was able to maintain its work and that you don't have to be one of the big players to make yourself heard.
Maria Hoenig (Germany) BA Languages, History and Cultures of the Middle East, Eberhard-Karls-Universität Tübingen, February – April 2014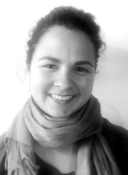 Everything is two-sided, and so are my experiences in Cairo. But for both, the positive sides clearly dominate! Starting with Egypt's capital, I for sure will not miss the traffic and the pollution. But apart from that, there are many other things I will miss a lot. It is a city much worth living in it that has so much to offer. It would be too much to name every single pleasure about Cairo. The main thing is: It is such a diverse city that is has something for everybody! Two months definitely weren't enough to get to know it. But this then is at least a reason to come back. 
For CAWU, I enjoyed the internship a lot. The nice people that work here made that easy, of course. But also the work itself was diverse and never became boring. As a translation intern, I had the chance to translate such interesting things as interviews with Egyptian religious authorities. Also, there were always plenty of opportunities for other activities. Be it accompanying the CAWU staff to meetings and lectures or being involved in projects all around the work of the Center. There is a very good working atmosphere and everything you would need is tried to be made available. The staff really makes you have a good stay at the Center. They encourage you in your work and are always there to help. I really felt that what I did was appreciated, what of course increases the motivation. Furthermore, the staff made me feel very welcomed in Egypt and helped me with general things concerning my stay here whenever I needed it. I have to thank everybody at CAWU a lot for the great time both in the office and in Cairo!
Byeongsun Ahn (Austria/South Korea) BA Political Science, University of Vienna, March – May 2014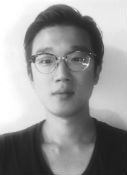 During my stay at CAWU, I worked on a research paper, titled "Writing a her-story of Egypt: An Illustration of Islamic Women's Movement in Post-colonial Egypt", which aimed to investigate a Muslim women's identity in post-colonial Egypt, in regards to the unique socio-political circumstances they experience in the transition to modernity. This research began with my interest in the particular way that women of post-colonial Muslim states and established minority communities perceive their Muslim identity, as opposed to universal norms of gender-arrangements, which often fail to acknowledge rather different experiences shared by Muslim women themselves. I tried to conduct as many interviews as possible, as listening to what they have to say about their own identity was the most important part of this research. During this time, I met with various religious women who are involved in women's rights organizations, as well as non-religious activists who work within a secularist framework. It was surely a great opportunity for me to conduct qualitative interviews with people who could share their own stories of being Muslim women and how they wish to preserve their religious/social/political identity. 
The research internship offered by AWR was definitely a good chance for me to do my first field research, which allowed me to broaden my knowledge and perception towards this subject. My lack of understanding the culture and the language barrier were of course somewhat of a limitation in conducting interviews with the locals, but people I work with were eager to help me through the problems I faced during my stay here.  This experience will surely be an asset to me, especially, as I hope to work and to study further in the similar field and topic in the future.
Farah De Haan (the Netherlands/Egypt) BA and MA in Arabic Studies, University of Amsterdam, March – May 2014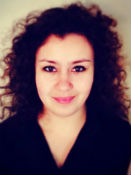 I worked as an intern at the Center for Arab-West Understanding (CAWU) for a period of three months. Initially, I was an Arabic-English translation intern. Having obtained my Master's degree in Arabic Studies from the University of Amsterdam the year before, I was eager to deploy and further develop my Arabic language skills and a translation internship at CAWU seemed the perfect opportunity to do this. As a translation intern I was responsible for making full and summary translations of Egyptian press articles. Many of these articles dealt with issues related to Christians in Egypt; a daunting task, as I was not familiar with this type of vocabulary in Arabic whatsoever. However, through time I started to get familiar with the "Christian jargon" and I expanded my Arabic vocabulary considerably; reverend, priest, bishop, monk, diocese, monastery, I know it all now! Moreover, a side benefit was that by reading these articles I also became more knowledgeable on Christian-related issues in Egypt.
I spent my last month as an intern assisting the interim intern coordinator in receiving and vetting the high number of summer internship applicants. Since translating is mostly something you do individually, being an assistant intern coordinator was a nice change, because it allowed me to work in a team. Moreover, I got acquainted with the other aspects of the work CAWU does. CAWU is a small organization with big aspirations. Interns are really part of the team and can suggest their own projects. I, for example, indicated that I'm interested in social media, and was then assigned to draft a social media strategy. Overall, if you have a clear idea about what you would like to do and if you work well on your own initiative I would definitely recommend an internship at CAWU.
Alastair White (United Kingdom) BA Asian and Middle Eastern Studies, University of Cambridge, May – August 2014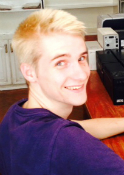 I began my internship in May and worked at CAWU for about two to three months, mainly as a translation assistant. I really enjoyed my time here, all the staff and interns were very friendly, and were engaged in a huge variety of projects and research. I learned a lot of valuable and useful skills in translation – extremely helpful for my Arabic studies in the UK – and feel a lot less daunted and more confident now when picking up an Arabic-language newspaper. I also absorbed far more about religious dialogue and discourse in Egypt than I had expected to, while compiling an index of names for a book on Islamic movements in Egypt increased my knowledge further about the complex history of many of these groups. It was a pleasure working here, and I will definitely come back when I return to Egypt!
Salma Khamis (Egypt) Georgetown School of Foreign Service, July – August 2014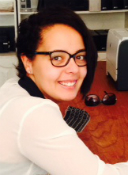 My internship experience at the Center for Arab West Understanding (CAWU) was truly eye opening. Studying in America, I wanted to gain some hands-on experience in NGO and civil society work in Egypt, knowing that this is precisely where I want to pursue my career upon completing university. All the staff at CAWU is extremely welcoming and, despite having only spent a little over a month at the organization, I was made to feel completely at home working there in a comfortable, and yet productive, work environment. As an intern, you are encouraged to pursue your own research and widen your horizons through several opportunities for field trips and cultural excursions.  
My work at CAWU focused mainly on the translation and/or summarization of Arabic news articles from Egyptian publications on religious discourse and events related to the religious community in Egypt into English. Not only did this contribute towards the fine-tuning of my formal Arabic skills, but I was also granted insight into an extremely important issue in Egyptian society. This has triggered my interest to pursue further research in the manipulation and development of Egyptian religious discourse over the years. 
To say that I gained useful experience at CAWU would be a gross understatement. I am now aware of the nature of NGO work in Egypt and this has solidified my intention to pursue a career in this field. Moreover, I have learned a wealth of knowledge regarding the development and progress of religious discourse in Egypt over the years, and how this affected both the politics and society of the country. I was also given myriad tasks, from the translation of full-length articles, to the preparation of daily press overviews, and the translation and transcription of Arabic videos for social media posting. This introduced me to a variety of skill sets that I would not have otherwise have had the opportunity to explore.
Overall, as my internship at CAWU comes to an end, I am extremely grateful to have had this opportunity to become involved with an organization whose work relates both to my field of study and intended career path. I am sad to leave behind the extremely talented group of people behind this organization, but am assured that the work they are doing, be it research, translation, or the planning of cultural events, will go far in terms of bridging the intercultural gaps present both within Egypt, and between it and the West. 
Weston Bland (United States of America) MA Middle Eastern Studies, University of Texas, May – August 2014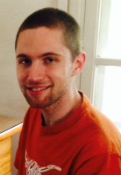 During my time as a research intern for CAWU, I worked on a project investigating village-level Coptic population reporting.  Centered on the markaz of Maghaghah in Minya, my research sought to compare the numbers presented by the state, versus those presented by the local churches.  In general, my time with CAWU provided a great opportunity to network with members of the Coptic Church, and gave me a unique insight into some of the reasons why the issue of Coptic population statistics is such a contentious issue in which it is difficult to make any strong authoritative claims.
Omar Ali (Canada) BA Political Science, Theatre and Performing Arts, University of Toronto, May – August 2014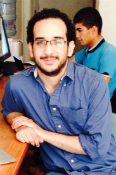 Long before working with the AWR, I have been highly interested in Egyptian politics. While I lived in Egypt for most of my life, I, like many others my age, was detached from politics. After the revolution, however, I became particularly interested in the developments on the ground and particularly in the future of the party system In Egypt.
After joining the AWR team, my understanding of the situation in Egypt completely changed. Reading analysis on paper can be inaccurate and lacking depth. During my time with the AWR, where I researched on the topic of party system institutionalization in Egypt, I had the privilege of meeting some of the most important people in the country ranging from political elites, activists, journalists, and some of the most globally prominent professors like Saad Al-Dien Ibrahim. 
My experience was absolutely sobering. I was introduced to aspect of my own country that I had never known before. Not only did the connections provided to me by AWR greatly aid me with my research, it also completely changed my understanding of Egyptian society. This was all made possible through the support of the wonderful AWR team that provided me with the moral and technical assistance that I required from start to end."
Thanks a lot for all you help. It was a pleasure working with you.
Tilmann Schneider (Germany) BA International Relations, Hochschule Rhein-Vaal, July - August 2014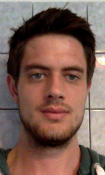 I went to Egypt out of my interest for the Middle East. Never before I had the change to explore one of the main culture centres of the Arab world. The internship at the 'Center for Arab West Understanding' was the perfect change. 
For me the beginning of the internship was a bit hard. It was at the end of Ramadan and after 5 days of work I had a week of holidays. After that I felt like starting from the beginning again. This one week holiday which I enjoy with my just founded friends was also the reason why I had time presser in the end. If you are thinking about doing a research u have to plan with more than 6 weeks. 
The team are very young, friendly and great to work with. They are very welcoming and try to help you as much as they can. It was great fun to discuss about all different topics of the social live, economy or religion in Egypt. I enjoyed coming to work and stay the seven hours in office. Few of my colleges become friend and I hope to see them again. 
While I was working an Egyptian college invited me and a other college to visit his hometown (2 hours south of Cairo) and join the family for his sisters wedding. That was one of tow trips related to the NGO. The other trip went more souths to a small Christian community, which celebrated a local festival. I had a good time in both of my trips. It was a great change to come out of Cairo, see the rest of Egypt and get a better understanding for the country as a hole. 
So sum my experience up I enjoy my stay in Cairo a lot. Mainly because of the city and its citizens. It was easy for me to get in contact with really nice people. They showed me around and we had a great time together. 
Everyone who wants to explore the Middle East should come to see Cairo and The Center for Arab West Understanding is a great change to do so. 
Mohamed al- Shawky (Egypt) BA Commerce, Beni Suef University, July - September 2014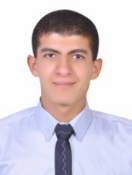 I am really happy writing my experience in my last day attending a social media internship at Center of Arab West Understanding (CAWU) having been there from June 29 to Sep 4, 2014.
I started on the first day of Ramadan (the most special of months), so I learned how to work in pressing conditions and how to improve in accomplishing these responsibilities during them. It was the first training programme I have been enrolled in.
It was a really beautiful experience that allowed me to create new friendships with respected Egyptians and international friends who I received in my town Beni Suef to attend my sister's wedding party. It made me learn how to treat others in an official work capacity, with a good board and coordinators. We visited other NGOs and celebrated many occasions, and did different fantastic activities like visiting a church watching moulid (a Christian celebration) and visiting Emarat Al-Insan foundation.
Now, I am counting down the few hours before finishing and moving on feeling good and with the nice memories of CAWU, hoping  for my desired future: filled with success, honor and flourish.
Noura El- Guindy (Egypt) BA Law, Tanta University, August – September 2014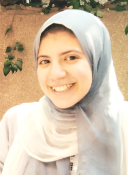 My internship at CAWU was my first experience in an Egyptian NGO's work environment, and I think, in all honesty, it was worth spending almost my entire summer vacation away from my hometown.
The expectations that I had, based on my phone interview, kind of met CAWU's reality: a small organization in the calm district of Maadi, run by a team so friendly, and this is a signature attitude of the staff members in this place: they make every intern feel appreciated.
I claim that the most interesting part of my internship was the outreach-related one, being an outreach intern I was responsible of coming up with initiatives and events that would increase CAWU's visibility, a public relations position of sort, which was equally fun and useful in many respects. On the other hand, my administrative tasks were more than they ought to be and got me overwhelmed at some points. However, that was the only downside as far as I recall, and I believe the circumstances that led to the situation were exceptional.
That said, I recommend applying to CAWU for undergraduates, especially those who do not live in Cairo. My two-month stay there made me realize that it is not all about fluffy malls and cozy Zamalek - it's way more exciting! Just make sure to live it to the fullest, forget about the cabs during your stay and take a happy microbus!
I will always smile knowingly when I walk down Sawaris square as if: "Hey, I was here!" And being there, I surely had some good time.