Honorary memberships have been awarded to two prominent Egyptian diplomats and eight founders for their support to our NGO.
 
H.E. Mohammed el-Orabi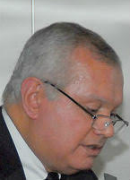 Minister of Foreign Affairs from June 18, 2011 to July 18, 2011, Deputy Foreign Minister from March 6, 2011 to June 18, 2011, Ambassador to Germany from 2001 to 2008, Chief of the cabinet of the Foreign Minister in 2000 with Amr Moussa and Deputy Chief of the Egyptian mission in Israel in the US from 1994 to 1998. In addition, H.E. el-Orabi was supportive of the 2004 Missio campaign "Dare to meet the other" (a series of lectures and presentations focused on Muslim-Christian dialogue in Germany – Egypt was used as an example for Muslims and Christians living together). It was during this campaign that he welcomed CAWU's Secretary-General Cornelis Hulsman and CAWU advisor, Dr Hassan Wagieh.
 
H.E. Mona Omar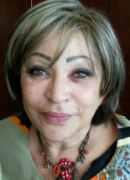 Former-Secretary General of the National Council for Women (2014-2015), former-Assistant Foreign Minister for African Affairs and African Union Affairs, previously Egypt's Ambassador to South Africa and Ambassador to Denmark. Support for CAWU, began after a lecture by Cornelis Hulsman at the University of Copenhagen in 2004 after which she send the following encouraging words: "What I admired in your lecture and work is that you do not avoid discussing sensitive issues but do this with an admirable independence, not being afraid to criticize whoever you believe did not present accurate information. I have presented a report about your work to the Minster of Foreign Affairs who had responded with great admiration for your noble work."
Hassan Wagieh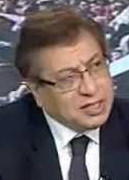 Dr. Hassan Wagieh is professor of Political Science at Future University in Cairo, Egypt. He was the Dean of the English Language Faculty of al-Azhar University in Cairo. Dr Wagieh is a prolific writer in Egyptian print media and frequently is asked for TV interviews. He obtained his PhD from Georgetown University in Washington D.C. Invited by Missio, Dr. Hassan Wagieh joined Cornelis Hulsman to present on Christian/Muslim relations in Egypt in 2004 at various locations in Berlin, Germany including the Germany Parliament and the Ministry of Foreign Affairs. Dr. Wagieh has participated in many CAWU events since then and was always ready to provide assistance to our interns.
Cherif Esmat Abdel Meguid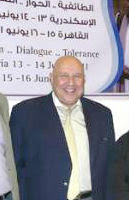 Mr. Cherif Esmat Abdelmeguid is the Head of the organisation 'Islamic Telephone', 'Hatif al-Islamiyya,' a service providing fatwas (responses to religious questions) via telephone. He comes from a prominent Egyptian family. Mr. Cherif was a major supporter in the establishment of the Center for Arab-West Understanding and was on the board until May 2014. Mr. Cherif has been extremely cooperative and has provided many interviews for AWR.
Bishop Marcos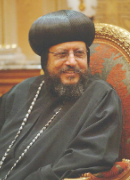 Bishop Marcos is the Coptic Orthodox Bishop of Shubra al-Khayma and Chairman of the Coptic Orthodox Church Public Relations Committee. The founders wanted to show that the NGO had good relations with major representatives of Islam and Christian churches in Egypt. The Bishop has always been open to requests for visits of guests of our NGO and interviews with our interns.
Bishop Thomas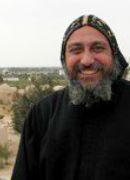 Bishop Thomas is a Coptic Orthodox Bishop of al-Qussia and founder of the Anafura retreat between Cairo and Alexandria. He has always been graciously welcoming to CAWU visitors in Anafora and al-Qussia.
Bishop Yohanna Qulta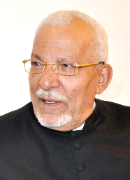 Deputy Patriarch of the Coptic Catholic Church in Egypt. Before becoming a priest he was a professor of Islamic studies at Cairo University. The Bishop has been a widely respected major player in Muslim-Christian relations in Egypt and has always been open to requests for visits of guests of our NGO and interviews with our interns.
Archbishop Mounir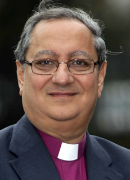 Mounir Hanna is head of the Episcopal Church in Egypt, North Africa and Horn of Africa. The bishop was a medical doctor in Harpur Memorial Hospital in Menouf before his consecration as priest in 1999 and later as a bishop. The Bishop is strongly engaged in social projects serving Egyptian society and has, since his consecration, been a prominent voice in Muslim-Christian relations. Furthermore, he is a member of the Bayt al-Eila, the dialogue center initiated by the Azhar. The Bishop has always been open to requests for visits of guests of our NGO and interviews with our interns.
Rev. Dr. Safwat al-Bayadi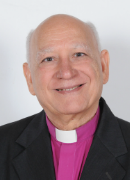 Rev. Dr. Safwat al- Bayadi is head of the Evangelical Community Council in Cairo, which represents all protestant churches in Egypt. Rev. Dr. al-Bayadi has been involved in dialogue between Muslims and Christians for several decades. He was a member of the Constituent Assemblies writing the Egyptian Constitutions of 2012 and 2014. Rev. al-Bayadi participates in CAWU activities and has always been open to requests for visits of guests of our NGO and interviews with our interns.
Volkhard Windfuhr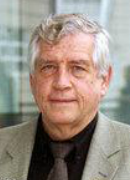 Volkhard Windfuhr a correspondent for Der Spiegel and chairman of the Cairo Foreign Press Association. First came to Egypt in 1955. Many say his Arabic is better than that of most native speaker. He has interviewed the majority of statesmen and religious leaders in the Middle East.