Joseph Coffee (United States of America) BA International Affairs, December 2014- February 2015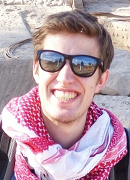 As a student of International Affairs I was naturally drawn to the Middle East. My previous experience includes work in Palestine. I can to Egypt after getting an Outreach Internship with CAWU. During my three month internship I was afforded many unique chances to play a role in the decision making process of a small NGO. This meant that my work extended into other areas affording me the opportunity to help develop social media strategies as well as conduct research and provide articles for Egypt Today and Arab-West Report.
My internship has allowed me to fulfill a childhood dream of mine: to visit Egypt. In my spare time I have travelled all over the country, meeting new people, practicing my Arabic, and trying to see as much as possible. My time here has helped me to get to know the country and culture of Egypt better. It has also forged professional and personal friendships that with continue long after I leave.
CAWU is a great place to do your internship but you need to be willing to take risks and operate outside your comfort zone. You never know, you just might enjoy yourself.
Abdel Bakr (Germany/Egypt) BA Arabic Studies, Institute of Oriental Studies, University of Leipzig, February 16 – April 3, 2015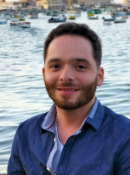 Finally, after taking part in several cultural and translation workshops in the Arab world as well as in Germany, it was time to do an internship abroad in an NGO.
I came in contact with CAWU due to two fellow students of mine, one who had already completed an internship there and one who came with me. As an Arabic Studies student, my aim is to later work in the interpreting and translation field and I have to gain as many experience as I'm able to. Therefore, I decided that an Arabic-English translation internship would be most suitable for me to reach a development – especially when considering the fact that my studies' translation focus is on Arabic-German.
During my seven weeks internship, I had lots to do and to experience. One of my main tasks was to create English summaries of Arabic news articles regarding various issues such as internal and external policies of Egypt, politics within the church, gender sfequality and Arab-West relations. This task was most useful for me to improve my translation skills in many areas. Furthermore, I have had the privilege to contribute to the extremely interesting CAPMAS Project by decoding and transliterating names of every single part of all districts of 11 Egyptian governorates.
We also had the chance to attend presentations hosted by CAWU and join meetings in two monasteries where we were able to get to know people from different backgrounds and with varied points of view and get unique insight into Coptic Church's issues.
At the end, I would like to thank the CAWU team for making this stay possible and for providing a familiar working atmosphere where you feel comfortable and eager to reach your goals.
Caroline Wötzel (Germany) BA Arabic Studies, Institute of Oriental Studies, University of Leipzig, February 16 – April 3, 2015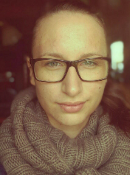 During my two month internship at CAWU I mainly worked as an outreach intern, but also had the possibility to do administrative and office tasks. The office staff were very welcoming and the working atmosphere was pleasant.
I think the centre is doing very unique and valuable work in so many areas. As an outreach intern especially, I got an insight in the appreciation of organization from very diverse people such as professors, religious communities, politicians as well as private individuals.
As already mentioned, I had tasks in a variety of areas, which allowed me to make my work schedule interdependently. The creative part of my job for example creating posters for upcoming events is what I liked most.
The city Cairo has its very own energy. It is different than any other place I have been before. There are major differences noticeable between districts.
All in all I consider my time at the Center of Arab-West Understanding as an important experience, which developed me professionally. It is a great opportunity for people with initiative to realize ideas and get professional support from an organization.
I wish the in general organization and the staff in particular all the best for the future!
René Witteveen (the Netherlands) MA Middle Eastern and Islamic Studies, University of Leiden, September 2014 – January 2015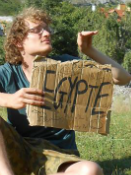 From September 2014 to January 2015, I followed a research internship at the Center for Arab-West Understanding here in Maadi, Cairo. The focus of my research was on the Maspero Youth Union, a Coptic youth activist group: it turned out to be a fascinating group to do research on, as the field of Coptic activism is little researched. Through an affiliate of CAWU, I managed to gain direct access to Maspero Youth Union leaders, with whom I had some interesting conversations with. All in all, I am happy with the research report, as I hope it can contribute to our understanding of Coptic activist groups. I am happy that CAWU could provide me the opportunity to do this kind of research, and I wish the Center all the best for the future. 
Fareid Atta (UK) BA English Literature, University of Exeter, January 2015